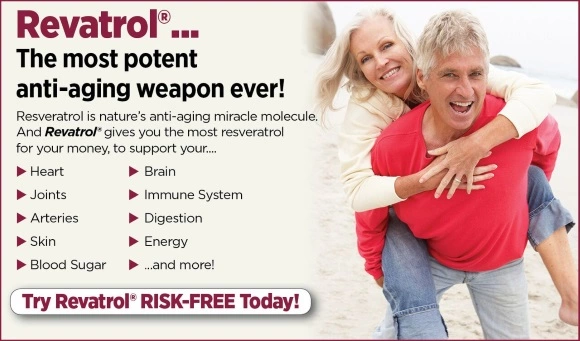 What if you could flip a switch and slow down – or even reverse – the aging process? What if you could somehow activate longevity genes that help you live a longer, healthier life?
You'd look better, be stronger, stay healthier, enjoy better sex, and feel energy like you haven't enjoyed for years!
Actually, that's all possible. Because Revatrol® is specially formulated with the most powerful anti-aging ingredient.. Resveratrol.
Thousands of clinical studies show resveratrol can activate your longevity genes, strengthen your immune system and support cellular health.
But Revatrol® supports youthful responses from brain to toes… from the skin outside to the mitochondria deep inside.
Try Revatrol® RISK-FREE
and discover the amazing difference
it can make for yourself!
Revatrol® is hands-down the best way to unlock the benefits of five of nature's most effective anti-aging remedies, including resveratrol. As well as the ultimate formula to help you take back your life. And it's also 100% RISK-FREE, backed by a full 60-day money-back guarantee of satisfaction. So you don't risk a single penny for trying it today.
What's more, you'll SAVE up to 47% off the regular price when you act now. Plus get up to three of our prized health guides – a $59.85 value, FREE!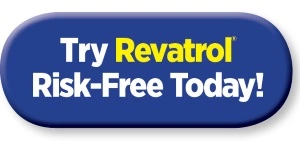 Try Revatrol® risk-free for 60 days. If you are dissatisfied, return all your unused product and we will refund your full purchase price, minus shipping and handling. Customer pays return shipping. No more than two bottles may be opened or used (your trial supply) may be opened or consumed. Offer is good for 60 days from receipt of product.
DISCLAIMER: Talk to your doctor or health care provider to determine if Revatrol™ is right for you and is safe to take with your medications. Do not start or stop any prescribed medication or treatment without first consulting your doctor or health care provider.